Follow this step-by-step, in-product guide to set-up your working environment with datumo. Learn how to create an account and invite teammates to join your workspace. Understand what an integration is, and how to connect it to datumo in a few simple steps.
Create an account​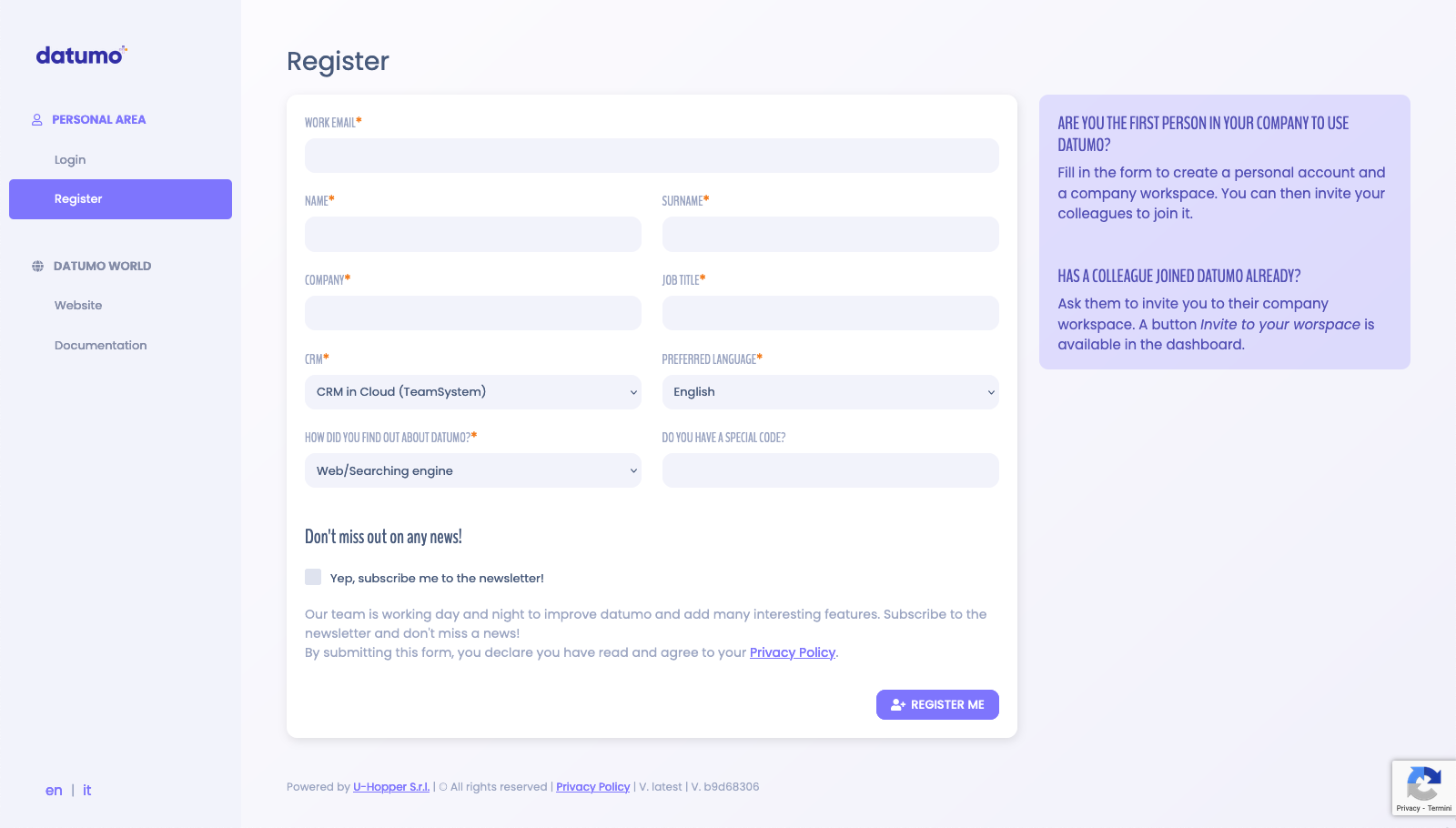 Should you be the first person in your company to use datumo, you need to fill in this form and create a personal account with the following information:
Name
Surname
Business email address
Company
Role
CRM used
Preferred language
Way you found us
Special code (in case you have one; non-mandatory)
After filling in the form, you will receive an activation email. Please, follow the instructions given and set up a secure password.
tip
It might happend that the activation email lands in the wrong folder. Please, check your SPAM and/or 'Promotion' folder, should you use Gmail email client, and remember to add the email to your address book.
You will then have access to a dedicated workspace, which your teammates can join upon your invitation.
Should you instead be aware that a colleague has joined datumo already, you need to ask them to invite you to their workspace in order to access the same information and collaborate. You will receive an invitation email to activate a personal account, which will be automatically connected to your teammate's existing workspace.
note
Should you not ask for an invitation to join an existing workspace, and create your own one, you will not be able to join afterwards, nor merge the two.
Invite a teammate​
A button 'Invite to your workspace' is available in the left-side menu in the dashboard or in the workspace drop-down menu (folder icon) in the header. It allows you to invite a teammate to join your workspace.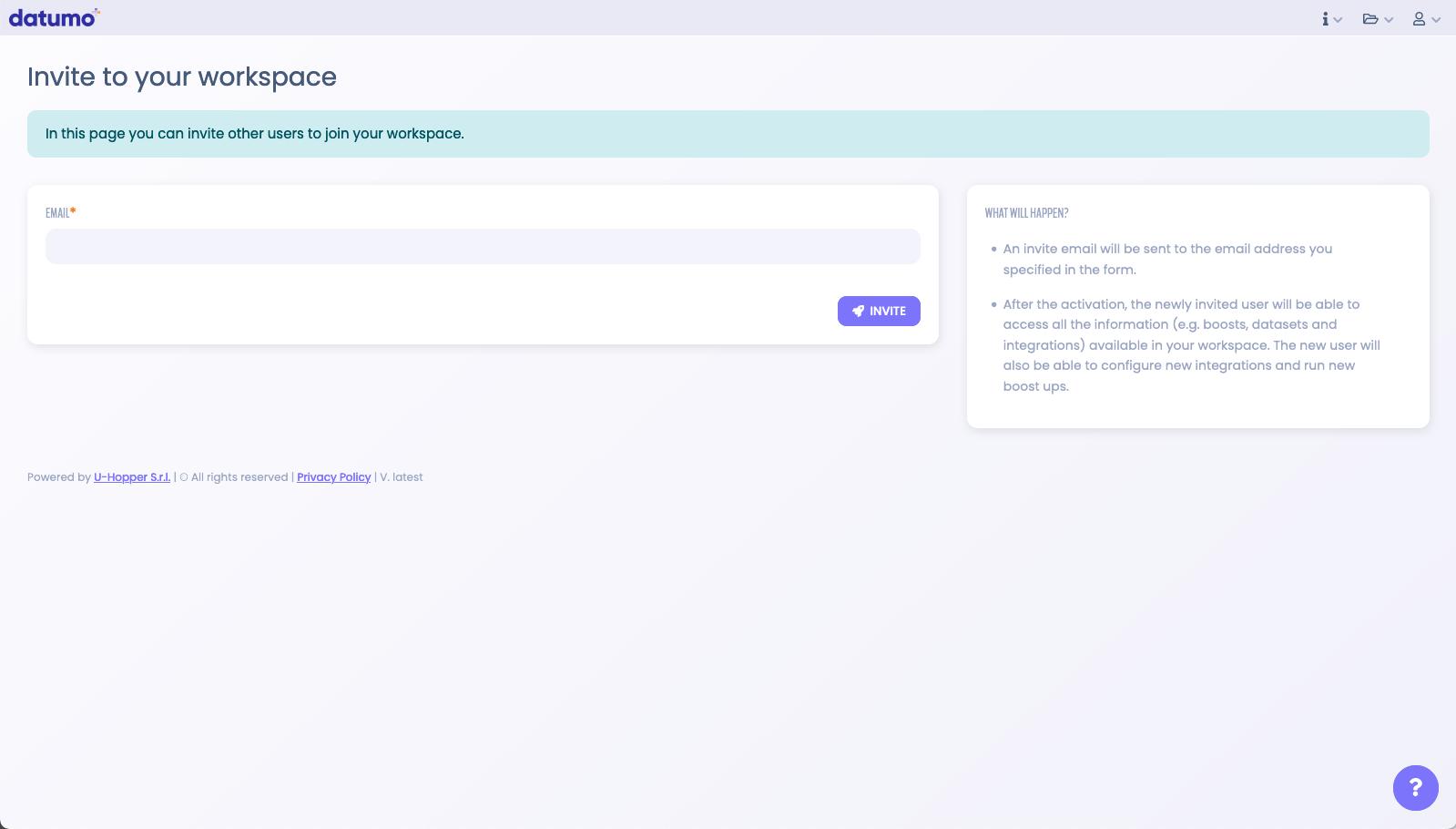 Once their account is activated, they will be enabled to access all the information (Boost Ups, datasets and integrations) available in your workspace, as well as to configure new integrations and launch new Boost Ups.
Add integrations​
Why you need to set-up an integration​
An integration allows datumo to directly "communicate" with another service, for example your CRM or Marketing Automation Platform. Specifically, after a correct set up, you will enable datumo to seamlessly process data from your service account as input and to directly synchronise approved results.
Integrations help you save time and make things easier; however, should you not have the opportunity to set it up, you can always use datumo by uploading a .csv file.
Currently available integrations are: